I need your help. I'm redoing my office sometime in the near future. I want to do the room in a teal/turquoise color (I know you are totally shocked. Not.) like this:
Sherwin Williams: Tantalizing Teal
We have white baseboards, crown molding, and doors, so the teal will really pop with all that white. I want the space to be somewhere I WANT to be, because I'm spending a lot of time in there for school. The problem is, the back two bedrooms (the office and the guest room/nap room) have become home to everything from my single lady apartments, i.e. nothing matches.
I got this piece of art from a rummage sale when I was 19. It was $25 and it's been in every apartment I've had since, and it's looking a little worse for wear with chipped paint and dents in the frame.
It's a big piece. I took the picture below with my messy desk so you can see how big it really is.
I would like to reuse it in some way in the redone space. I thought about turning it into a giant fabric covered bulletin board like this: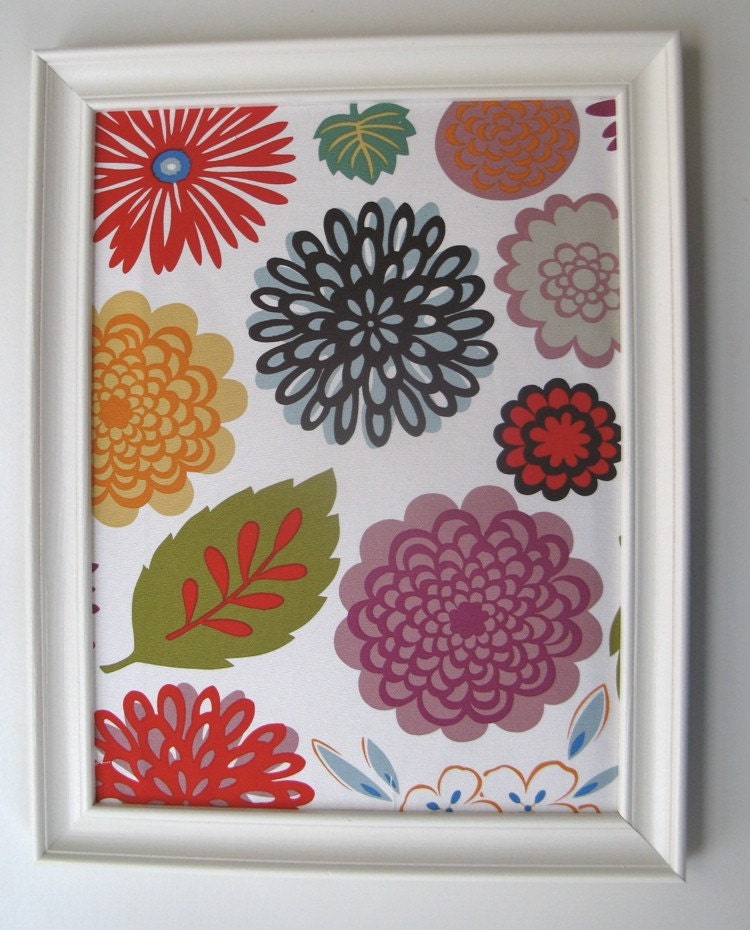 I've also thought of the obvious, replacing the art inside and painting the frame white. But I'm a little rusty in the art department, and I have no idea what to do with it. That's where you come in. Any ideas on what I can do?
Maybe a little chevron action like this?
Paisley?
HELP!